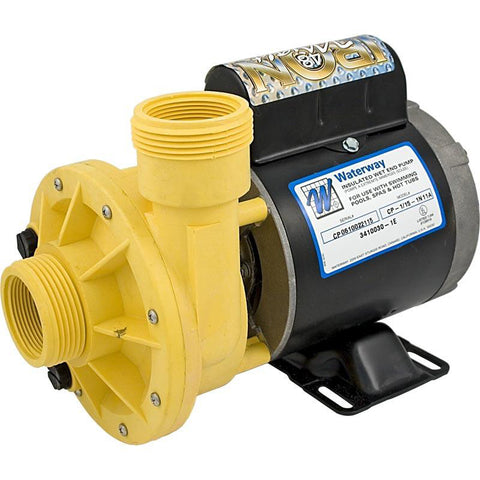 Iron Might Pump by Waterway
The Iron Might Pump is made in the U.S.A. of high quality materials. It runs on a 1/15 horse motor.
This external pump is very efficient, using only 1.3 amps! 
115 volt
2,400 gph at 7'
6 foot power cord
Includes 2 1-1/2" pump unions
48 frame proven design
Side discharge for optimum flow
The Iron Might Pump is designed for 24 hrs. circulation. It comes with 1-1/2" inlet/outlet. And with this being an external pump, it helps protect both you and your fish from annoying and potentially dangerous oil or electrical leaks.
** Pump comes with leaf trap **
---
We Also Recommend