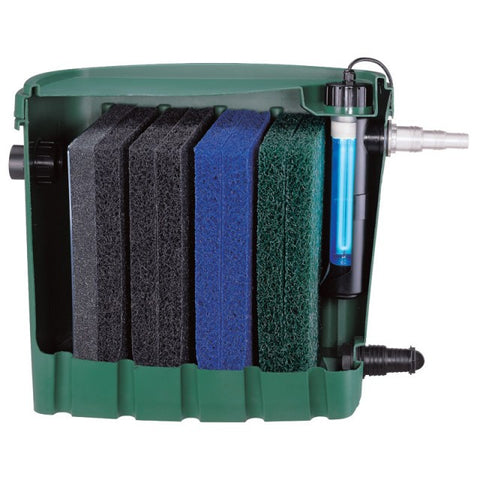 Biosteps 10 Filter
The all new BioSteps filter for small koi ponds up to 1000 gallons and water gardens up to 2000 gallons. Low maintenance, and easy to clean, the BioStep filter is also an excellent choice for use in quarantine systems.
Features
High quality Matala progressive filtration. 2 each green Matala, 2 each blue Matala, 3 each grey Matala, and a final foam sheet for polishing.
Cross-flow pattern traps more debris without plugging.
Built-in overflow safety.
Sloped bottom for easy draining.
Rugged construction.
Comes complete with lock nuts and hose barbs. The locking nuts can also accept standard PVC fittings.
---
We Also Recommend